COMPANY
Pesce Metal Factory combines its sound experience and passion for its work with extreme attention and precision to produce components with a unique design and hi-tech structures.
A HISTORY SPANNING 40 YEARS
The company's history is intertwined with its commitment to transforming insight into a well-established business, through a solid background of experience and flexibility, to become a true partner for its customers, providing wide-ranging solutions, from the design phase to the final production of the product.
The in-depth company know-how gained over the years allows us to process any type of metal: iron, steel, stainless steel, copper, brass, aluminium in different thicknesses and sizes to produce components such as: bases, cylinders, bells, cones, lids, discs, plates, half-spheres and pendant light components.
From laser cutting to punching, bending, welding, turning and producing dies: Pesce Metal Factory is equipped with systems and in-house workstations to guarantee its customers high quality standards and a complete range of processes.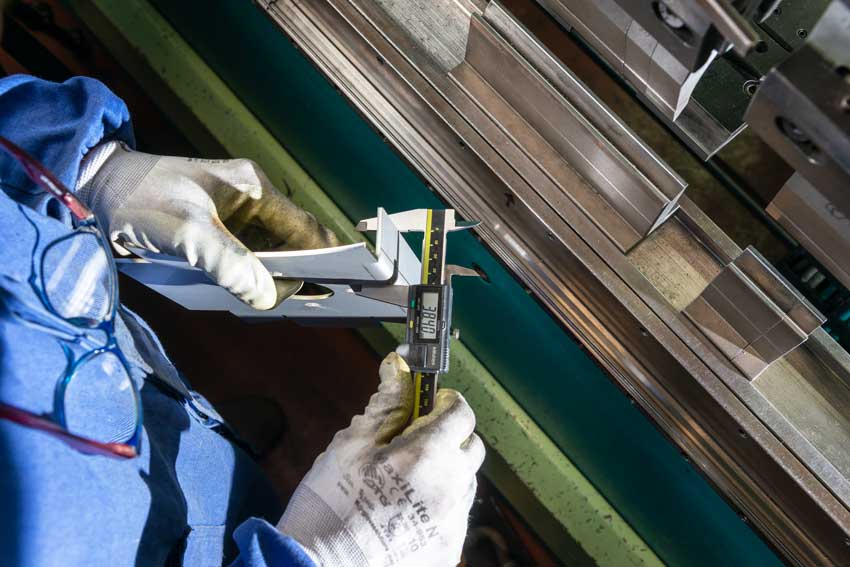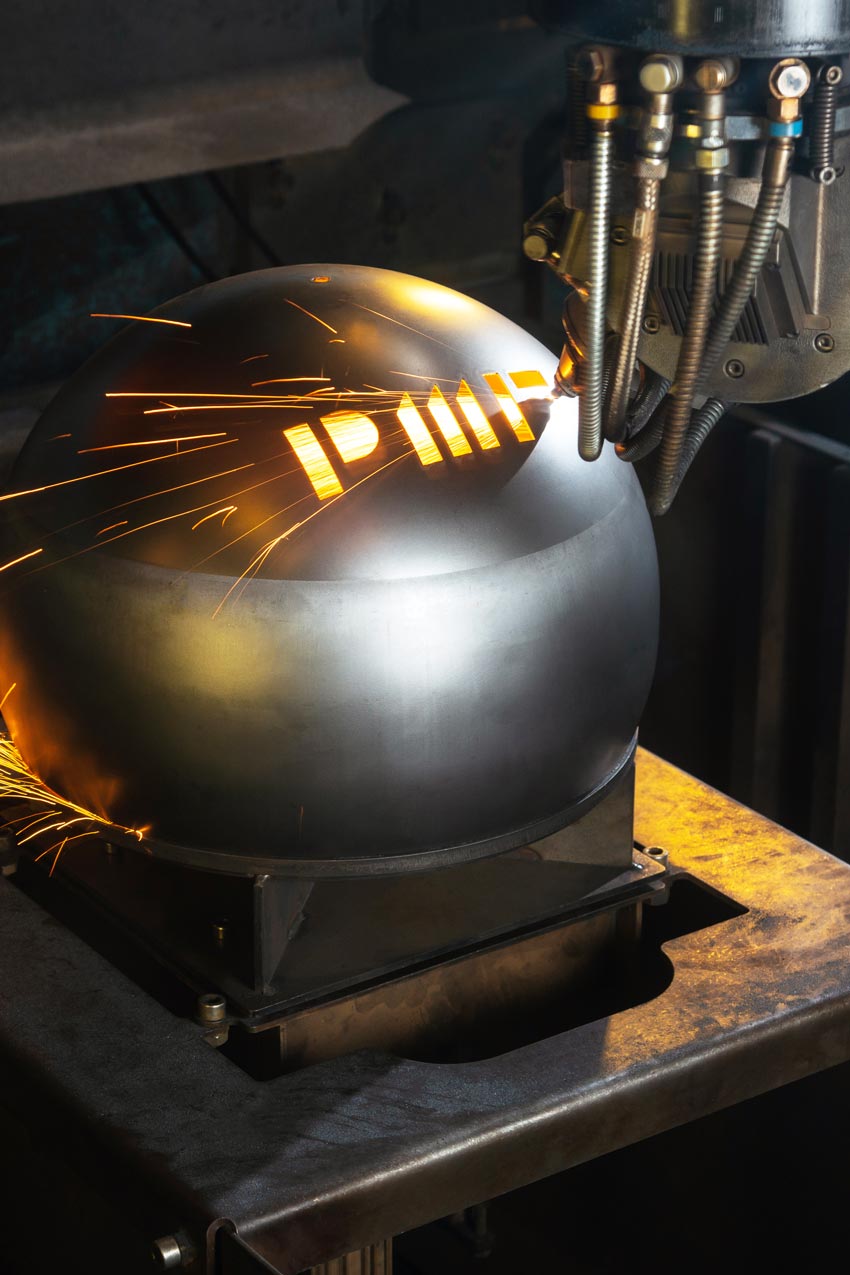 MAKING THE DIFFERENCE: AN ALL-ROUND FULLY INTEGRATED SERVICE
Pesce Metal Factory specialises in metalworking and combines a complete service of sheet metal turning, pressing, punching, 2D/3D laser cutting and surface painting with high-quality finished products.
Always focused on continuous improvement, Pesce Metal Factory is committed to optimising its production processes, thanks to a production network that makes the entire production process easier, ensuring quality products and a fast and efficient service.
Passion, know-how, experience and listening to its customers make Pesce Metal Factory the ideal partner for embarking on a sound path of collaboration.
The company's technical department offers precise and constant support throughout all phases from design to production, aiming at perfectly meeting product specifications and achieving excellent results, according to customer needs.
A high level of innovation and the pursuit of exclusivity for every product made: such ambitious results are achieved with a cutting-edge machinery inventory that transforms raw materials into unique products.
The processing of raw materials is accompanied by the customised production of dies. At its manufacturing plant, Pesce Metal Factory has more than 10,000 of its own dies available for production.
Optimising production processes, a strong focus on raw materials and their specific features, a large cutting-edge fleet of machines and a controlled production cycle chain all contribute to highlighting the excellent production skills of Pesce Metal Factory.
HISTORY AND PEOPLE
Tornitura Pesce embraces the future and becomes Pesce Metal Factory.
The experience we have gained over more than forty years in this business goes hand-in-hand with our desire to respond to the dynamics of an ever-expanding and international market.
Tornitura Pesce was founded in 1979 as a one-man business thanks to the insight and passion of its founder. The company immediately made its mark in the field of processing metal structures, especially sheet metal, and turning medium and large pieces of sheet metal.
In the following years, the company grew and developed to become a limited company, reflecting the process of expanding its in-house production activities.
The company diversified its range of products and embraced new market demands. Alongside the metal structures made for the design, lighting and furniture industries, the company carries out processes for a multitude of sectors, including the production of components for hoppers, gifts, food and catering among other industries, as well as telecommunications (TLC), electronics and electric control panels.
Today, after more than 40 years in the business, the company continues to follow a philosophy firmly focused on constant renewal, which is fully expressed in its choice of a new line of communication: Pesce Metal Factory.
More processing, more sectors of application, more markets, as well as a focus on in-house resources and listening to the needs of all its customers, suppliers and stakeholders.
Pesce Metal Factory has the strength to make changes and personally respond to market challenges. The company has chosen an attractive innovative look while preserving the experience, focus, expertise and high-quality service it has developed over the years and that has always set it apart.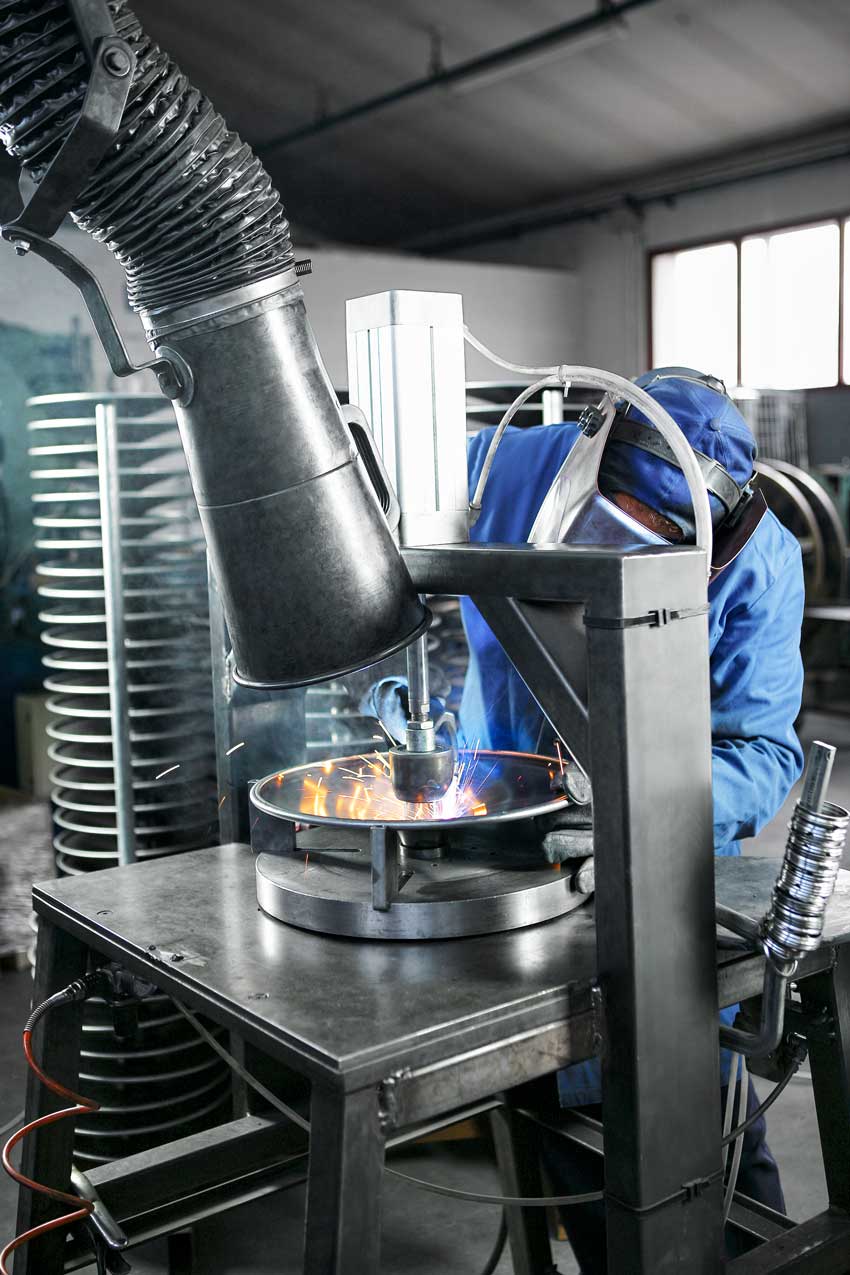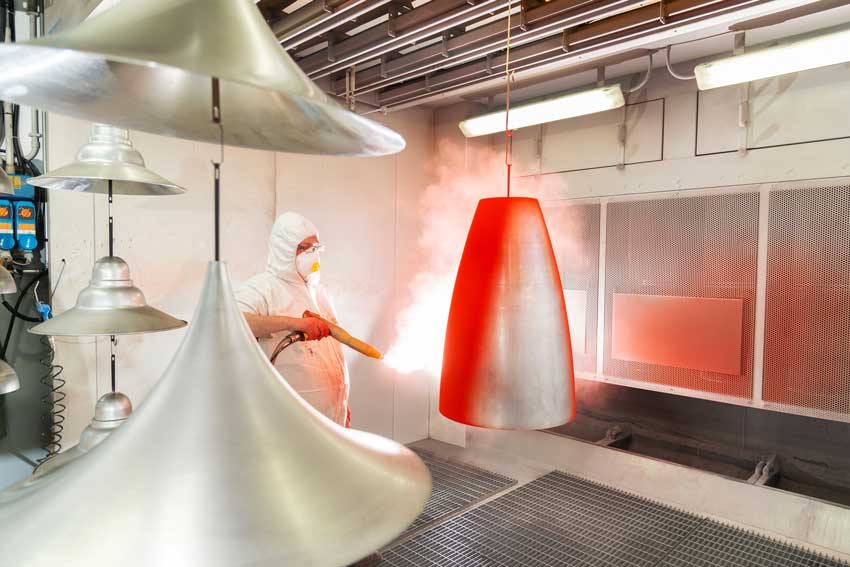 CO-DESIGN
Pesce Metal Factory focuses on its customers: through its in-house technical department dedicated to design and prototyping, the company constantly works alongside its customers in co-design activities.
Starting with an assessment of the customer's ideas, the Pesce Metal Factory technical team can co-design with the customer to create an initial project, also developing 3D simulations, providing advice and suggestions, and drawing on its in-house experience and expertise.
After verification and approval by the customer, the next step involves project engineering and product manufacturing, with meticulous attention given to feasibility and using the various in-house systems dedicated to processing: 2D and 3D laser cutting, punching, bending, drawing, sheet metal turning, welding and powder coating.
Pesce Metal Factory's long-standing experience in design, made available to its customers, includes producing and processing metal components and creating customised dies.